Airkicks in Purple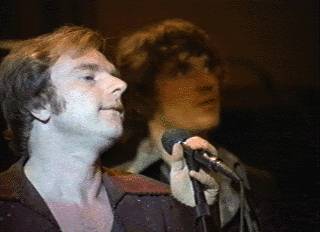 As I've said before on this here blog, I've got one helluva great idea for a fantastic event in late October: "
The Last Waltz
Halloween Party."
Hosted by Donnie, Kenny Alias, Starbux and me, everyone must come dressed up like their favorite musician from The Band's final concert performance. Slipping into my Bill Walton, it could honestly go down as one of the greatest parties in the history of mankind.
At first I thought
Vegoose
might hinder those plans from coming to fruition. But the more I look into it, the more out of reach that festival in Vegas sounds (I think I'd be in the pocket for about $600-800 before even touching down at McCarran Airport). So if Vegoose ends up on the cutting room floor of great ideas like I think it will, let's break out the '70s outfits and the duffel bags full'a coke and have a grand ol' party in the name of Bill Graham.
For those of you who have never seen
The Last Waltz
, I'm not exactly sure what I can say to make youse all realize this is the greatest concert film ever recorded. On Thanksgiving 1976, with 5,400 people packing the Winterland in San Francisco, "The Band & Friends" put on a four-hour-plus tour de force performance that makes me wish I'd been alive at that time more than anything else in the world of sports and entertainment.
Joining The Band that night were just a couple of
minor
names in the industry, who weren't at the the top of their games by any means: Bob Dylan, Eric Clapton, Neil Young, Van Morrison, Joni Mitchell, Neil Diamond, Muddy Waters, Emmylou Harris, Dr. John, Paul Butterfield, Ringo Starr, Ron Wood, Ronnie Hawkins and the Staples Singers. Oh, and the director of this little thing -- some guy named Marty Scorcese -- never really amounted to much after. And, folks, these stars were backed by the most underrated group of musicians of all time:
Danko, Levon, Richie, Garth and Robbie
. They were incredible.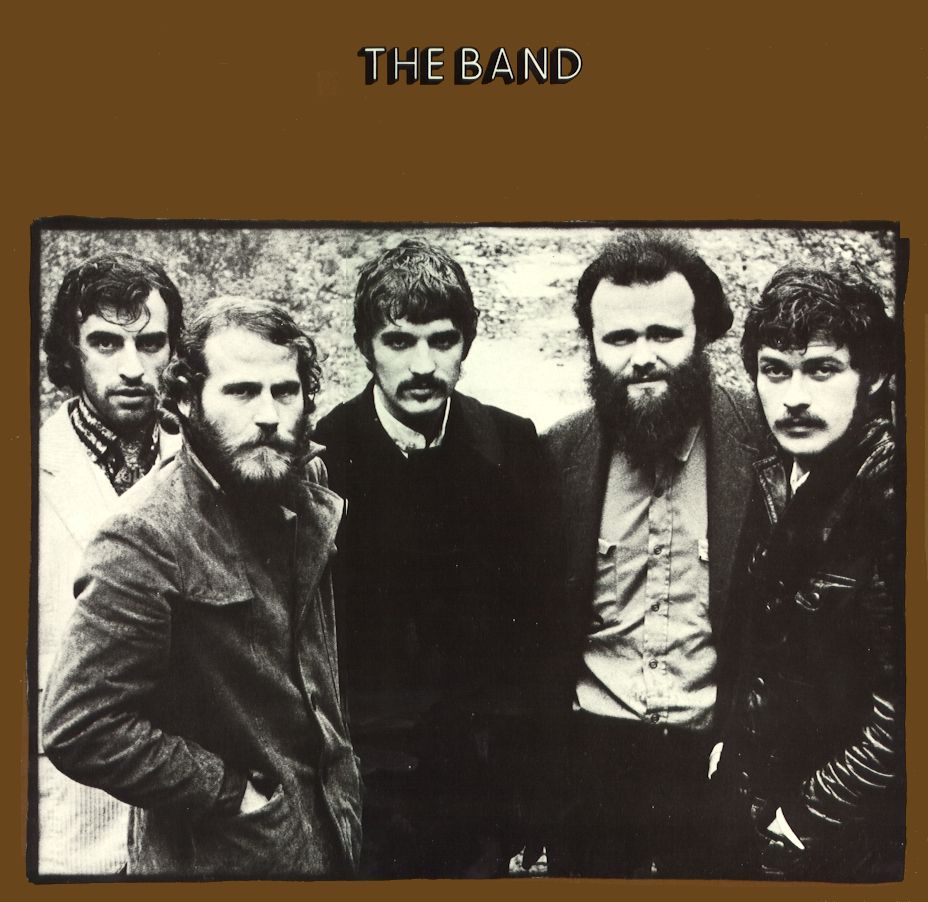 So for our Halloween Party, you can come as Neil Young, with matted down hair and an enormous coke booker camped out in your left nostril. You can arrive as Bob Dylan, with an pre-80s woman-perm and a white Panama hat. For the chicks, you can either go blackface for Mavis Staples or dress like Neil Young but with a blonde wig for Joni Mitchell. I'd probably come as Dr. John -- clad in an oversized pair of dark glasses, the biggest bow-tie on Earth, a sequined red jacket, a sweet beret and a wicked Cajun accent -- just so I can walk around saying: "Said thankfulness to the band and all the fellas" completely unintellgibly all night. The costume possibilities are endless.
The only real problem, though, would be a plethora of Van Morrisons. Unless we plan it out in advance, everyone and their mother will want to come as Van the Man. And why wouldn't you want to be Van? The guy sported a
classic
purple outfit
Bedazzled
with rhinestone studs and big bushy sideburns on his roundish face, he scatted like Ella, strut the stage like Cassius Clay and delivered countless heart-felt, energetic airkicks. If there's ever been a better guest performance in the history of music, I've yet to see it (maybe the two black female back-up singers from
Stop Making Sense
for comic relief, but really nobody tops Van).
Van really is the Man at this show, there's no debate, no convincing. And as I hinted at, in addition to his personal appearance and energy, his performance is beyond fabulous. Listen to his five and a half minutes on stage from the concert for yourself if you've never heard it (Van's performance of "Caravan" is 27 minutes, 40 seconds into Part II below). Also, he starts scatting "zip a doo-ba-doo, zip a doo-ba-doo" at about 31 minutes, 57 seconds.
The Last Waltz Part I
The Last Waltz Part II
My other two favorite performances from the legendary night: First, Paul Butterfield playing with the boys on "Mystery Train." The film captures this collaboration amazingly, with a great shot of Levon and Butterfield singing in the same camera shot from behind the band. But it holds up in this audio as well.
The other is Joni Mitchell's "Coyote," one of the best examples of why unattractive women can still be sexy as fuck. TJ in OH, Titsy and I watched this in Cincy when I was in town for the Trey show in May...and while she was going off, we were just sitting there in absolute awe of her performance. After it was over, we all marveled at this type of singing/song-writing ability that doesn't really exist in today's musical world. Or maybe it does, and I'm listening to the wrong people.
This night is what the word "masterpiece" defines. Where's the
Zoltar
machine when you need it? I wish I were older.