RIP Billy Preston
To the man many refer to as the real fifth Beatle, may you
go 'round in circles
, and may you fly high like a bird up in the sky.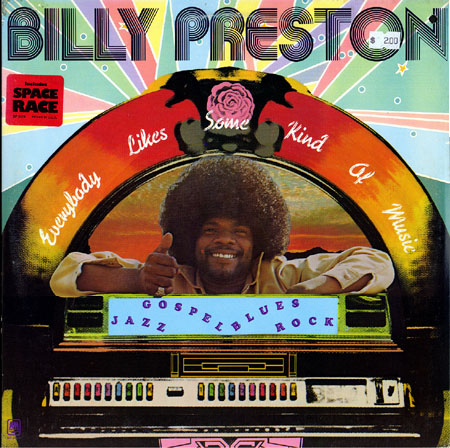 Sadly, you may now return to nothing (from nothing). First up this week was keyboardist
Vince Welnick
, then keyboardist Billy Preston. I wonder which tickler's next on death's Bad Things Come in Threes list. Gregg Allman, you're on high fucking alert right now. Code Red.
Bonus Video
: Here's a little video of the now-deceased Bill S. Preston, Esquire singing
Get Back
from the Sgt. Pepper movie. The audio doesn't quite sync up with the video, but considering Billy dances and flies and grins all wide, it's well worth your time.