We'll Be Right Back in 15 Minutes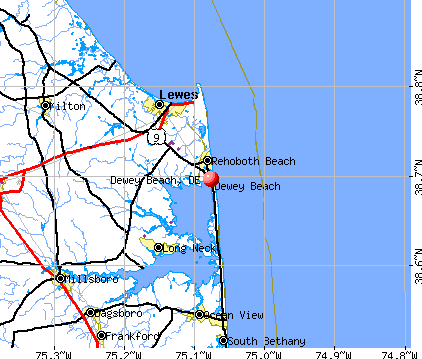 It's time once again to go fuck yourselves.
Hey, whoa, that's just not nice.
Okay, then, well, it's that time once again when that fierce playground of irreverance known as Slack LaLane goes dark for an extended period of time and you're instead forced to fend for yourselves in that turbulent sea of office procrastination.
Allright..that's better, jerk.
I'm off to Dewey Beach, Delaware for the remainder of the week, where 12 dudes and I will be showering this blog's co-founder Donnie Fiedler with one last weekend of the joys of bachelorhood before he gets married...in October. We've rented a big house right by the beach (boyyyy), we're toting tons of supplies and we're prepared to ask ourselves "Deweeeey go down to the beach or Deweeeey sit here and play more Beirut?" at least 75 times a day.
We'll be back and ready to go here bright and early Monday morning, probably with more insensitive jokes than ever. I think the Asians really have it coming to them. In any event, enjoy your weeks, enjoy your weekends, enjoy your veals. I'll see you with my nub.
Slack Link of the Day
: What is the following quotation referencing?
"We are not promoting Hitler. But we want to tell people we are different in the way he was different."
If you guessed it's about a
new restaurant
in Mumbai, India that says it chose the name strictly to stand out among its peers in the financial capital of the country, you just won yourself a bowl of curried Jew pieces. Congratulations.
Oh, and congrats as well to the article's author, who managed to use the garbage phrase "serves up a wide range of continental fare and a big helping of controversy." Great work, you're great.
Slack Video of the Day
: I'll let the aggregator/proprietor of
Candy in a Barrel
describe this instant classic: "When the Great Pumpkin puts a contract out on Charlie Brown, Linus, Schroeder, Snoopy, and Lucy do their damnedest to kill him. Instead, CB exacts a kind of
Taxi Driver
-like revenge that's not to be missed."
Bring Me the Head of Charlie Brown
...
Slack Song of the Day
: If you're lookin' for something to do the weekend of October 6th and you're not invited to Donnie's wedding, head on over to Buckeye Lake in Columbus, Ohio for the
2006 Harvest Jam
. It's run incredibly well by good folks, it features a solid lineup of talent and you'll get a chance to see Ace-fave Tea Leaf Green and a little-known band called The Maji, the festival's gracious hosts. Here's a taste of The Maji from 7/27/05:
Sweet Content
,
Promised Land
,
Loving Cup
,
Green Grass
. And don't forget about their
Maze
cover.