My Evening with the Allmans
Last night marked the first time in my nearly 28 years of earthly cognizance that I elected to attend a concert over a big-time sporting event. And given Florida's early lead and subsequent coasting in the NCAA Final over Ohio State, and given my glorified side-stage perspective of a hot-as-fuck band from the right side of the second row, I'm confident I made the fine choice to head up to the Beacon.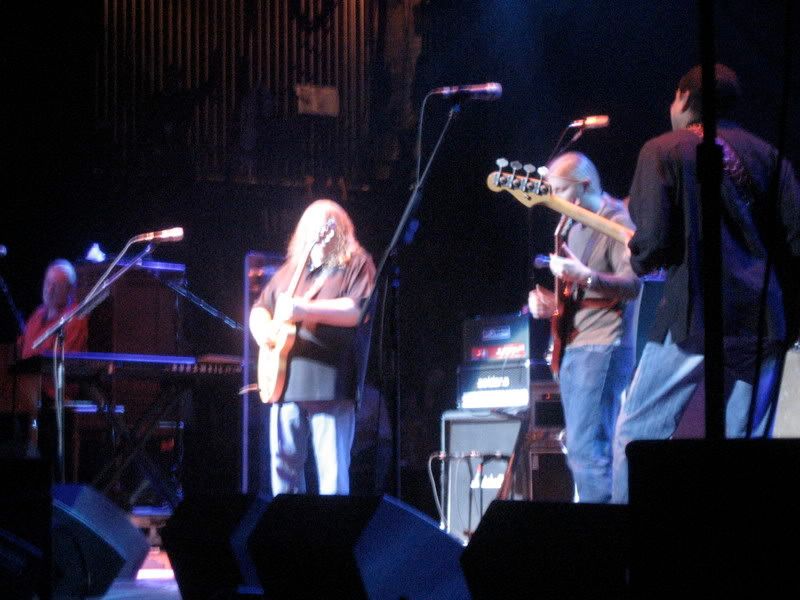 I'm gonna be the clever cross-promoter here: Head on over to the musical playground for
a full review
of last night's festivities...